Welcome to the City of Madison
Madison is a historic city located in Jefferson County, Indiana, just north of the Ohio River. The City of Madison offers visitors and residents excellent educational opportunities, numerous recreational activities, and an unmatched quality of life. Rich with abundant festivals, a flourishing community of local businesses, and a unique landscape, Madison, Indiana is the best place to live, work, raise a family, and visit.
City Projects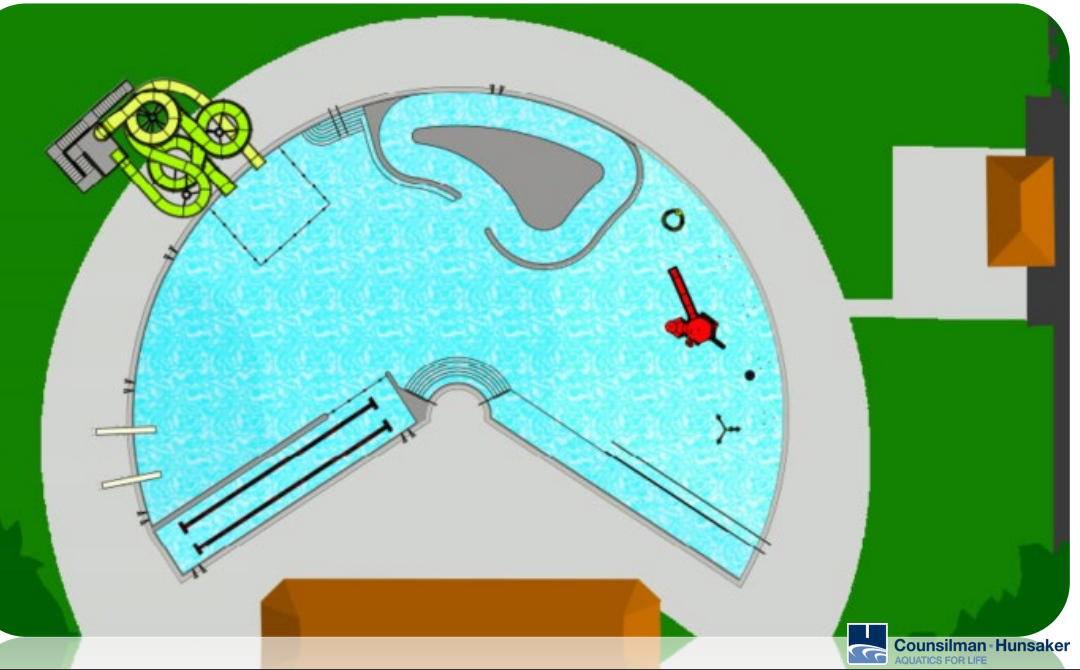 In spring of 2022 the city announced the delay of the swimming pool project due to severe structural damage and deterioration of the pool. After discussions with the consultant team and structural engineer, and additional testing was performed, a recommendation was made for a complete pool replacement. It is at this time the project broke into two separate phases.
Phase II includes demolition and rebuilding of the pool into the iconic swimming pool shape, a zero-entry, interactive water features for young children, replacement of the current slide, a lazy river, two lap lanes, diving board, chairs and umbrellas, lighting in the pool and grounds.
See the project page HERE
View the project update presentation HERE